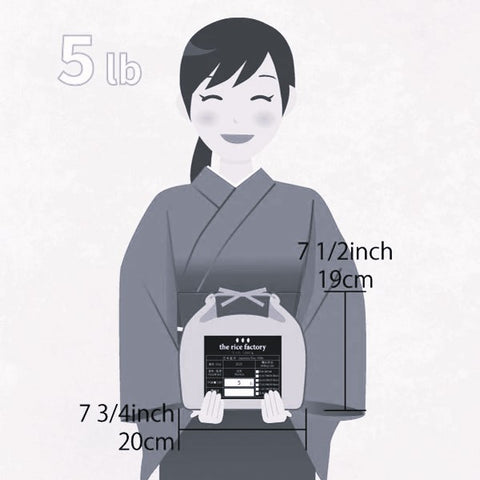 KOSHI HIKARI - Niigata
新潟 こしひかり
Unit Qty: 5.0 lb / 10.0 lb / 15.0 lb ( 1 bag )
Ranked 'A' in 2019 for taste, and endorsed by the Mayor of Shibata in Niigata, KOSHIHIKARI is Japan's most renowned brand. Not only does it lead in demand and production volume across the country, but its distinctive, standout flavor also sets it apart. It further excels in multiple categories: stickiness, aroma, luster, grain quality, and crispness.

〇 Steak, Pork Cutlet and other meat dishes
△ Fried rice, Pilaf etc.
2019年の味覚ランキングでAランクを獲得し、新潟県新発田市長も推薦するコシヒカリは、日本で最も有名なお米のブランドの一つです。日本国内の需要と生産量でリードするだけでなく、その特徴的で際立った風味でも卓越しています。粘りや香り、つや、粒の均一性、そして食感など、さまざまな項目で評価されています。